by tolanic, at 9:40 pm
Etc : Website Report | permalink
I just received the update from Alexa this morning. My latest Alexa rank is #211,944. Increase about 34,111 in 5 days.
Keywords
Some of the keywords improved and have been listed in page one of the search results.
Keyword: raya aidiladha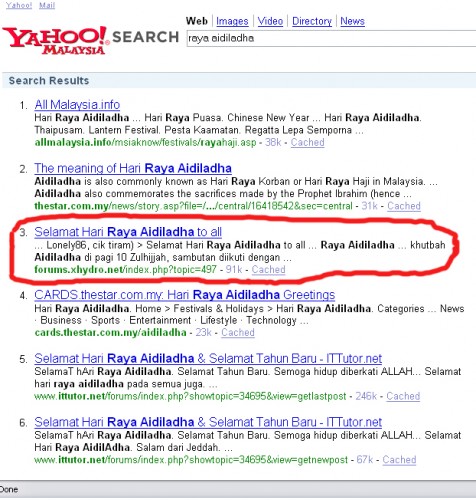 Very nice keyword for Muslim. My forum listed on the first page and rank number 3 from 267,000.
keyword: lima langkawi 2007 video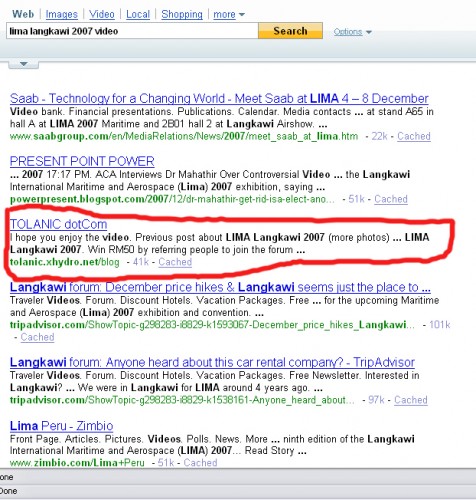 My blog is number 3 from 117,000 for this keyword. This is one of the biggest events in Malaysia.
keyword: cafe kepong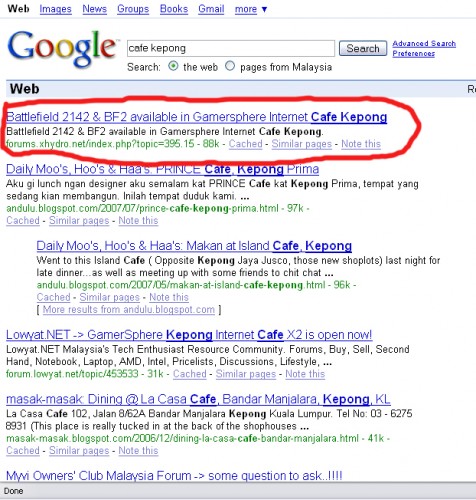 For this keyword, my website got rank number 1 out of 23,600.
keyword: public mamak chat


My website is listed in page 2 for this keyword. The word of Mamak is very famous in Malaysia.
keyword: lima langkawi 2007 picture


My rank for this keyword improved from listed in page 3 to page 1.
Related Articles: