by tolanic, at 1:31 am
Etc : Make Money Online : Website Report | permalink
Alexa Rank


My current Alexa Rank is #246,355. Increase about 27,312(273,667 – 246,355) in a week. My website rank increased about 156,616(402,971 – 246,355) compared to last month. It is a huge improvement after I opened a few MySQL slots for my friends to open up their blogs under my domain. My forum visitors decreased this month, due to lack of event.

Keywords
Ok, done with the Alexa Rank. Now I want to show you some of my top and famous keywords that listed in Yahoo Search.
keyword: hari raya aidiladha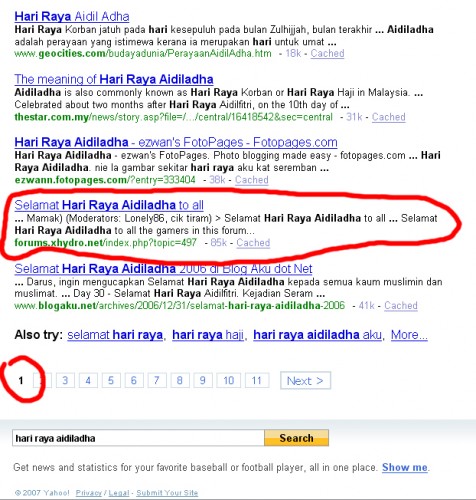 My website link is on the first page of Yahoo Search!
keyword: selamat hari raya aidiladha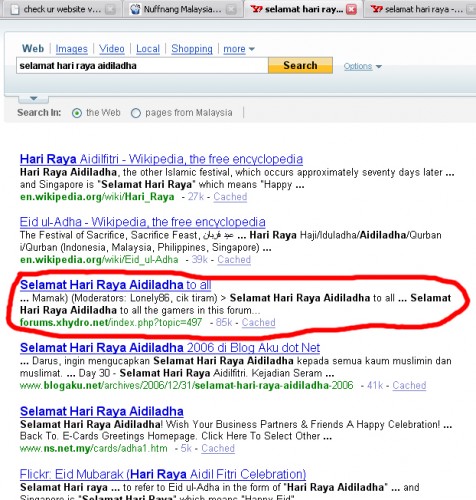 Listed on the first page also, third line from the top just after WikiPedia.
keyword: lima langkawi 2007 pictures


Listed on third page for this keyword. Not bad for International event.
Related Articles: